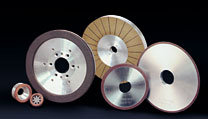 GEO – Cutting and grinding, safe, accurate, economical

Metal, Stone and Glass Processing …
a big dimension for a cooperation based on partnership with GEO. Because the consulting team of GEO is to register with a good expertise and detailed acknowledgement of the requests, which turn out to be very particular by the different branches.

But one issue GEO always feels obliged to takes center at all times: effectiveness and profitability! At GEO you will find a range of products with highest quality standard and maximum accuracy of repetition. This is guaranteed by our intensive collaboration with excellent manufacturers.

Our intent: Your satisfaction as a customer by top class products, by technical competence in consulting and by a primary service. That is our contribution for an economical result of your business. With GEO Trenn- und Schleiftechnik you have always an experienced partner at your side.

The GEO product range comprises all category groups of machining metal, stone and glass:

• Diamond and CBN cutting and grinding wheels for the universal and special insert as well.

• Conventional cutting and grinding wheels, fabric-reinforced and unreinforced in synthetic resin bond and ceramic bond, in AL203 and SIC.

GEO Trenn- und Schleiftechnik... just to be on the safe side.